Steel Magnolias & Honoring Phyllis Hull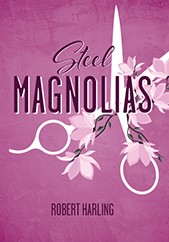 Steel Magnolias will be presented Thursday thru Saturday, October 27th-29th, 2022 at 7:300 pm and again on Sunday, October 30, 2022 at 1:00 pm in Memorial Hall, 198 Main Street, Monson.
At the Thursday, October 27th performance, the Monson Arts Council will honor Phyllis Hull by presenting her with the "A Feather in Your Cap" award. Mrs. Hull will be the very first recipient of this new award. The "A Feather in Your Cap" award was created to honor people who have made significant contributions to theatre in Monson. It is named after the very first musical, "A Feather In Her Cap", presented by the MAC theatre group, that was authored by Mrs. Hull.

Please join us, Thursday, October 27th, in celebrating the contributions of Phyllis Hull. Tickets can be purchased by clicking on the button above.
---
---